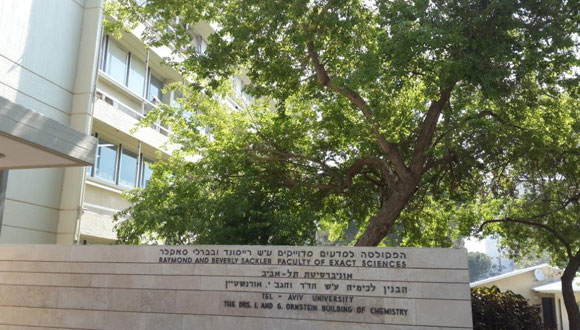 ​
The School of Chemistry at Tel-Aviv University prides itself on being one of the most influential institutes in the world of chemistry research. The publications emanating from the School have among the highest impact on global chemical research, as demonstrated by the International Scientific Information - ISI, USA (Citation Impact Index).
In addition to the quality of its outstanding staff, the School also has strong instrumentation support including NMR machines, mass spectrometers, sophisticated lasers and X-ray difractometers. Computational and theoretical research is supported by high power workstations, the university computation center and national supercomputers. Three excellent workshops in electronics, fine-mechanics and glass blowing provide essential support to the school's research groups. There are about 90 graduate students studying toward their advanced degrees. The School's undergraduate teaching laboratories are well equipped for organic, physical and chemical physics studies.
The School is also known for its excellence in teaching. Many of the faculty are top rate teachers, as demonstrated by the frequent teaching awards the School receives. This is also reflected in the teaching polls conducted by the student organization each year. The personal care that every student receives from the academic and secretarial staff helps greatly during their studies.
The School offers many research opportunities for students who wish to continue their studies toward further advanced degrees. There are three departments in the School: Chemical Physics, Organic Chemistry and Physical Chemistry. The scientific interest spans many areas including supramolecular chemistry, organic and organometallic synthesis and material science, magnetic resonance imaging, electrochemistry, marine chemistry, advanced cluster spectroscopy and chemistry, sophisticated analytical chemistry, quantum mechanical computations, fractal chemistry, molecular dynamics and many more.
If you are looking for a stimulating scientific environment in the wonderful world of chemistry, the School of Chemistry at Tel-Aviv University is definitely the place for you.